Barbecue area
With the building works over there has been a wall and gate erected at the basement rear.
A safe area for the naughty smokers. We will apply the cones at the block paving edge to the road so no one parks there.
The black door will be our general entrance during the event.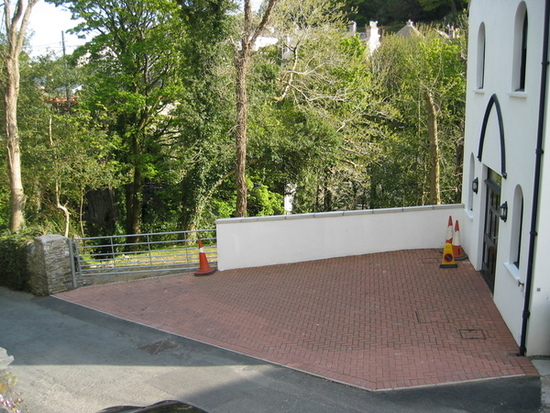 This has unexpectedly provided us with a possible barbecue area away from the building.
This is rough ground behind the gate. About 1.5m depth by 3m width of the gate.
We should be able to open the gate, place posts and tape barriers to make a rectangular area for two barbecues.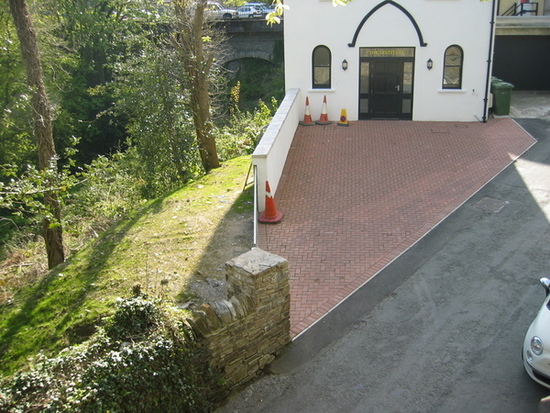 If you are lucky you may meet up with one of the local residents who has ventured out of the trees.