Coastal walk, East & North, Laxey & Glen Mona & Ramsey with pubs
Coastal walk
We start at The Institute in Laxey.
Follow the A2 north out of Laxey being the coast road.
Our Pub stop will be the Glen Mona Hotel. This stocks the Dog House Brewery beer which is not available in Laxey.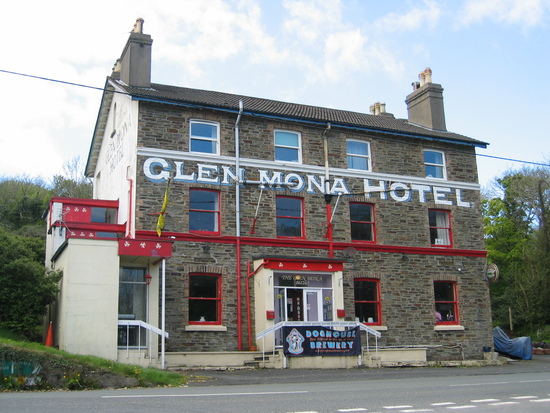 Beers and Lagers recorded in May 2014.
Strongbow, Carling Extra Gold, Guinness,
Boddingtons Bitter,
Dog House Dark IPA
Dog House Best Bitter
Hooded Ram Bitter
Open every day 12midday until 8pm except sunday 10.30pm close.
Food 3pm to 6pm
Group bookings -Yes
Tabled seats seen 19.
We will continue walking along yyyyyy up to Ballajora and Maughold then onto Ramsey.
Our destination pubs are drawn from the information from leaflet, Isle of Man railways, Rail Ale, May 2014
The Swan, Parliament Square, Ramsey
The Mitre Hotel, West Quay, Ramsey

Tel: 01624 813045
In May 2014 stocked "Joc" Hooded Ram beer
Trafalgar Hotel, West Quay, Ramsey
Royal George, Market Place, Ramsey
We could eat our evening meal in Ramsey.
Return to Laxey by car, taxi, bus or Manx Electric Railway.