Pub Of The Day, four pubs, one with micro brewery
The Bridge Inn
Sunday-Friday 12noon-11pm
Saturday-Sunday 12noon-12midnight
(recorded 15 May 2015)
April 2016 survey showed beers in public bar on ground floor
IOM beers – Bushy Manx Bitter, guest beer Bushy Oyster Stout 4.2%
Other drinks – Ruddles Best, Strongbow, Guinness, Carling
April 2016 survey – Also now doing food in first floor room,
with new chef, see Evening Meal The Bridge Inn.
serving hours Sunday lunch 12noon-6pm, This week Beef, Lamb, Pork
other days Food served 12noon-3pm and 5pm-9pm.
The Mines Tavern
Sunday-Thursday 12pm-11pm
Friday-Saturday 12pm-12am
(recorded 15 May 2015)(same 28 April 2016)
Outside poster of menu seen May 2015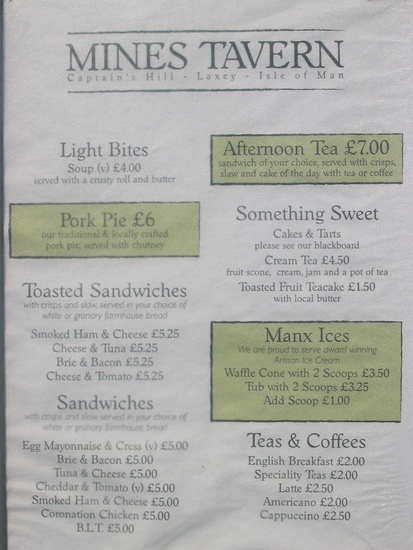 April 2016 survey had new land lord,
Outside menu had gone, but land lord said they were doing
Burgers and chips, Jacket Potatoes and has Panini Machine.
Looks like still in the outside wood shed area with the pool table.
IOM Beers – O'Kells MPA, O'Kells Bitter
Others drinks – Carling Extra Gold, Fosters, Guiness Extra Cold,
Strongbow Original, Carling Extra Gold
Shore Hotel, is also a brew pub of Bosun Bitter
The Old Laxey brewing company within the Shore Hotel
Making Bosun Bitter 3.8%
Tel: 01624 862451
Tel: 01624 861509
Our photos from May 2014.
April 2016 survey recorded they now do food,
Tuesdays, 6pm-8pm, Curry night,
Thursday, 6pm-8pm, Steak night,
Saturdays, 12noon-8pm, Burgers
Sundays, 12noon-2.30pm, Roast lunch, £7
Other drinks – Carling, Carling Britich Cider original,
Guiness Extra Gold, Warfteiner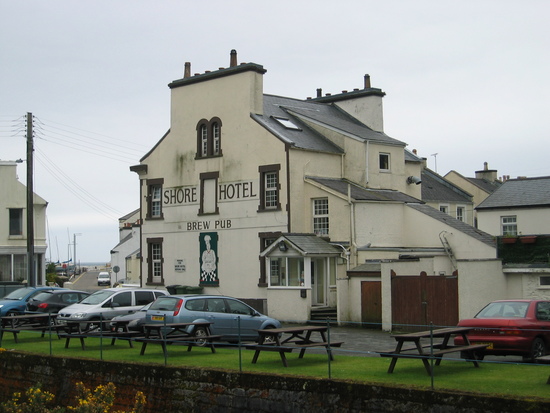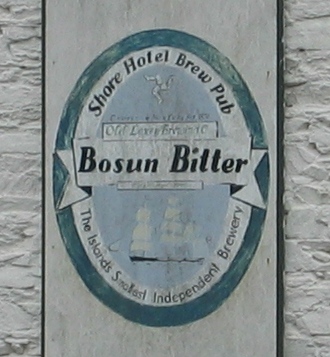 Queens Hotel
Sunday-Thursday 12noon-11pm
Friday-Saturday 12noon-12midnight
(recorded 15 May 2015)(same 28 April 2016)
Our photo from May 2014.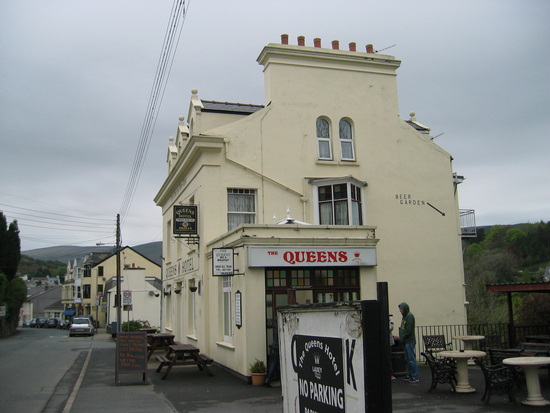 April 2016 survey recorded beer and food,
IOM Beers – Bushys Ale of Man Manx Bitter
Guest beer – Robin Hood Springhead 4%
Other drinks: John Smith Extra Smooth, Guiness, Carlsberg Export 1847, Strongbow
Saturdays, 12noon-4pm, Burger and chips, bar snack selection